Range: Civic Type-R
Seats: 5
Size: Mid-Sized
Style: Hatchback
Fuel: Petrol
Transmission: Manual
Drivetrain: 2WD
MPG: ✝
Co2 Band: ✝
---
Raw power.
Completely re-engineered with track-focused technology and advanced aerodynamics, the Civic Type R is a red-hot hatchback. Go your own way with a choice of 2 grades.
Designed from a dream.
"I have always loved cars since I was a small child". "Our vision for the Civic Type R was manoeuvrability that the driver can put their complete confidence in; and it would make the driver feel like they could keep driving it forever." - Hideki Kakinuma, Civic Type R Assistant Large Project Leader.
It was a dream that came true in the shape of a Type R.
Created with high levels of comfort, unrivalled interior space and track-inspired styling to match its top performance.
Total sport
Pulsating power, visceral performance.
Building on Honda's heritage of developing high-performance cars, the Type R shares the same fundamentals as the new 10th generation Civic. Re-engineered to give you a true feeling of connection with the car and the road, the Type R's muscular shape is as dramatic as it is functional. Every sculpted line and aerodynamic detail work together – optimising airflow, boosting down-force, providing razor-sharp handling and maximising power transfer to the road. It was born to perform.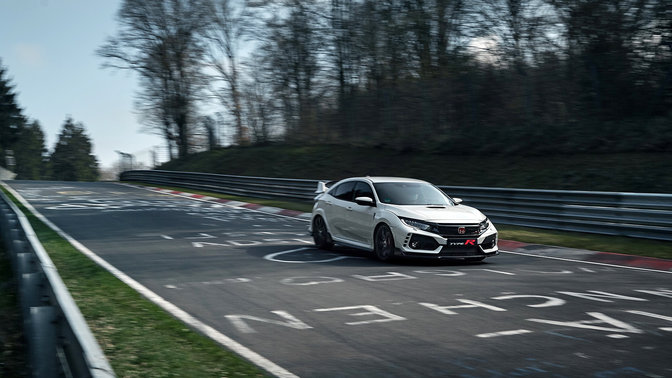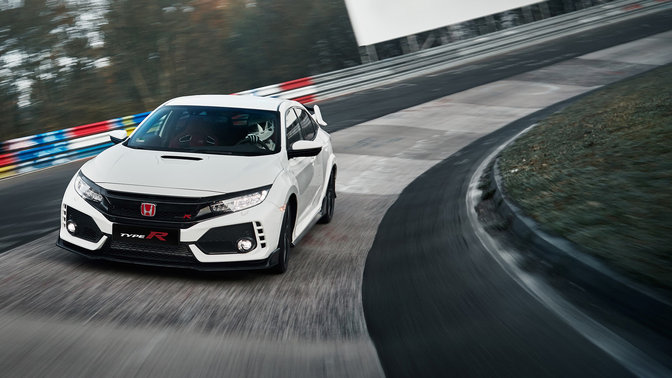 Record lap time in the front wheel drive category from 7min 43sec at Nürburgring in 2017.
---
✝ Please refer to manufacturer website